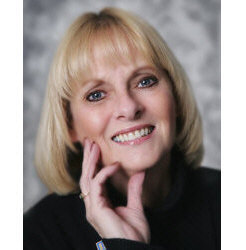 Sales Associate NH | Candice Starrett Real Estate, LLC
About Joan
Joan Shelton, who also goes by Joni, has been a Licensed Real Estate Agent in New Hampshire since 2004 and joined Candice Starrett Real Estate, LLC in 2014. Joni has had the pleasure of selling properties throughout Southern New Hampshire, from here in the Monadnock Region all the way to the Seacoast Region. Joni currently resides in Peterborough New Hampshire. She has also been a seasonal Rindge New Hampshire resident since 1976 and is looking forward to the move to full time resident upon completion of their Poole Pond home. Joni is a member of the Contoocook Valley Board of Realtors (CVBR), National Association of Realtors (NAR) and also the New Hampshire Association of Realtors (NHAR).
Joni continues to thoroughly enjoy working with all of her clients, whether it may be as a Seller's Agent or as a Buyer's Agent. She does especially enjoy that special feeling of working with First Time Buyers and being able to help them through the process of finding their first home.
Joni is a member of the Rindge Chamber of Commerce and the New Hampshire Lake Association of Volunteers.
Joni enjoys her time outdoors with activities such as kayaking, skiing and golfing. She is an avid reader and Book Club Member and also enjoys Crafting. Joni and her husband Richard enjoy family time with their two boys and daughter-in-law.
Joan's Listings
Fitzwilliam NH

List Price $95,000
MLS Number 4671783
View Details